The Commercial Cards Details screen provides additional information about the billing entity selected from the Commercial Cards Screen.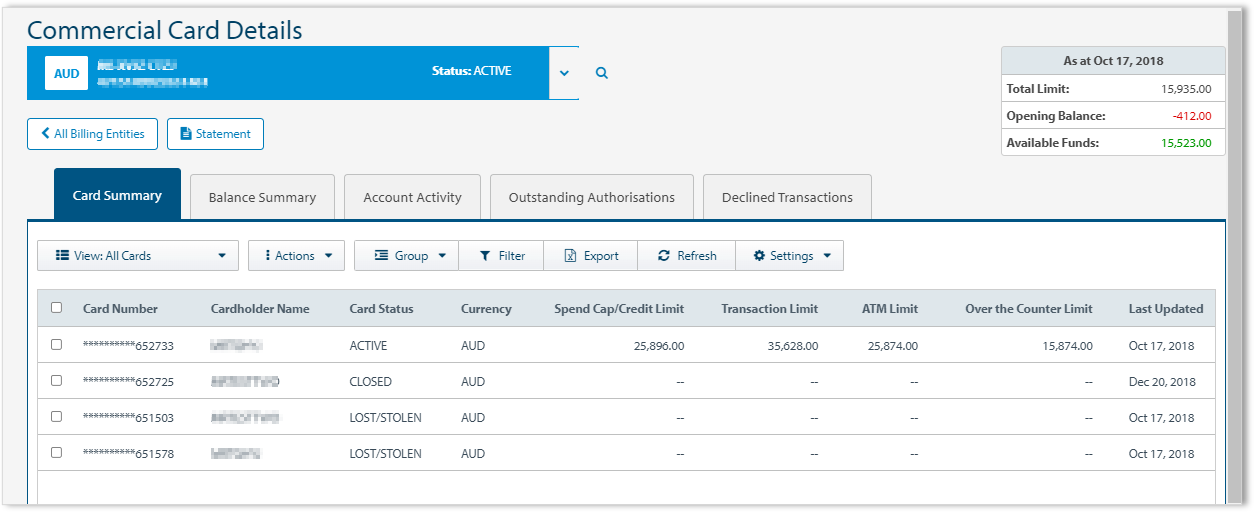 The screen header displays the billing entity currency, name, number and status. Use the drop-down menu to choose a different billing entity.
The table provides the billing entity summary, including the total limit, opening balance (the closing balance of the billing entity from the previous day) and available funds (in real time).
By default, the Card Summary tab displays a view of all cards. Select the additional tabs to view Balance Summary, Account Activity, Outstanding Authorisations and Declined Transactions.
Control Bar