The Applications menu provides you with a list of additional applications that you are entitled to access, enabling you to initiate and manage your Cash, Liquidity, Trade and Markets transactions and information, using a single User ID.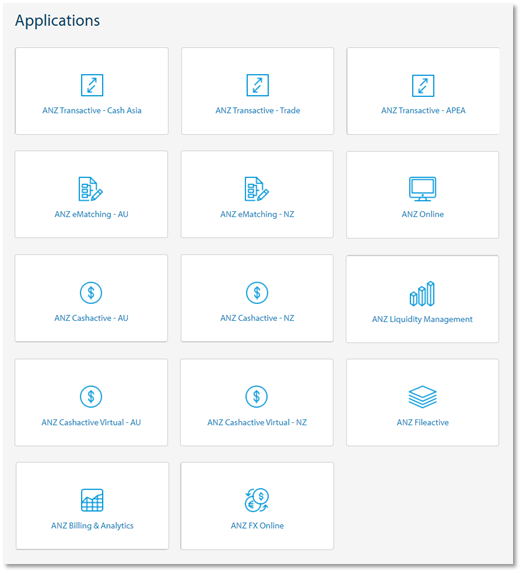 For resources relating to ANZ Transactive - Global visit ANZ Transactive - Global Online Resources.
For all other application resources, use the links below.