Applications provides you with a list of applications that you are entitled to access, enabling you to initiate and manage Cash, Liquidity, Trade and Markets transactions and information.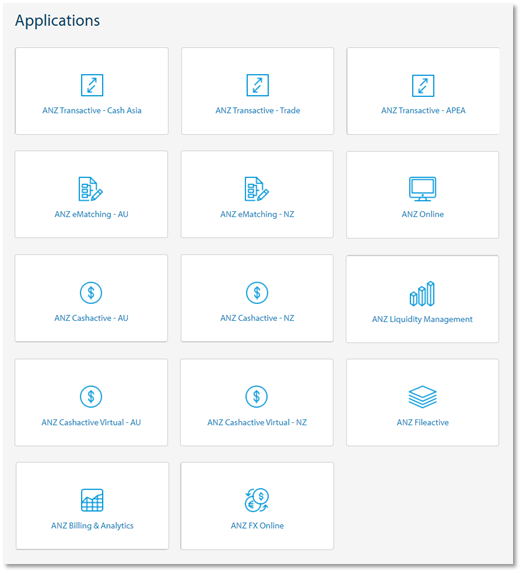 For resources relating to ANZ Transactive - Global visit ANZ Transactive - Global Online Resources.
For all other application resources, use the links below.
For further information on how to use the applications listed above, please refer to the relevant application user guides.