How are Customer Analysis insights generated?
Customer Analysis insights are generated using spending data captured from ANZ customer transactions throughout Australia. The insights presented in Customer Analysis are general in nature and contains no individual customer confidential information.
Is Customer Analysis available on the ANZ Transactive – Global mobile app?
No, Customer Analysis is only available to view in ANZ Transactive – Global in a web browser.
What browsers are supported?
Customer Analysis in ANZ Transactive – Global is officially supported through Google Chrome only.
How often is the Customer Analysis data refreshed?
Customer Analysis data is refreshed on the 7th day of every month.
Can I export data from Customer Analysis?
Yes, the Customer Analysis charts data can be exported into a CSV file.
How much historical customer spending insights data is available to view?
You can view Customer Analysis data for up to 24 months.
How can I get access to Customer Analysis?
If eligible, company administrators can manage your user permissions and provide you access to Customer Analysis by assigning the 'Strategic Insights' role.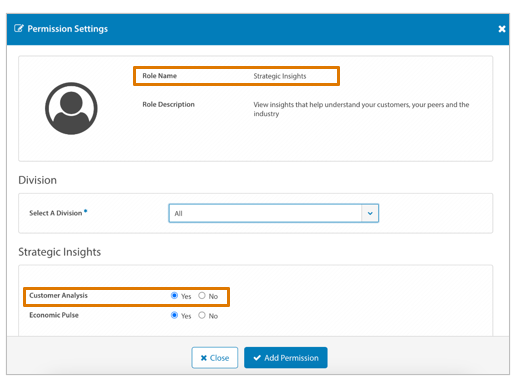 For more information, please refer to
Create User
or
Edit User
to assign or remove Strategic Insights role under User Permissions.